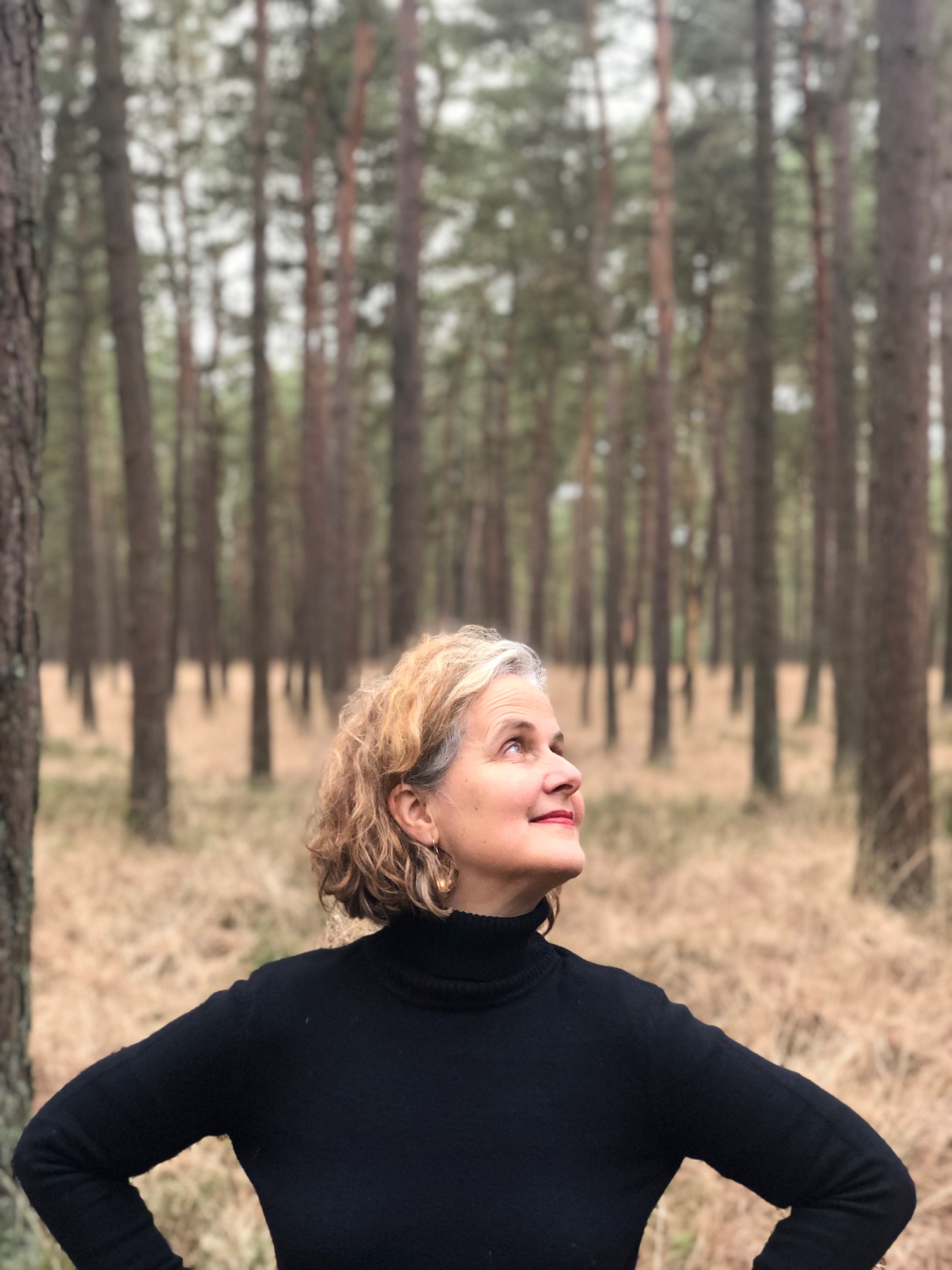 Bio
I think you know the feeling you had as a kid, looking at the clouds, stars or just the ceiling of your room, thinking about… everything. It is the free space in which we can create relationships between things, thoughts and what occurs. Exactly that space is a condition for me to be able to work. Watching the stars… it has become my job.
I am Erna Kuik, born in the Southern IJsselmeerpolders in 1967; I took my first steps on the former seabed. Lelystad where I grew up was designed on the drawingtable. I still like harepaths that cut right corners of roads. It is a kind of rectification and rewilding by people and animals who do not want to walk along the straight lines of a ruler.
My parents encouraged me to explore the arts and I took piano lessons with Guido Meisner. In the polder- land made from the sea- I imagined the sea as my ceiling. The arts allowed me to dive in and find all those beautiful melodies and images that nourished me. Initially I wanted to become a pianist, but I chose the visual arts and studied from 1987 to 1992 at the Artez Academy of Arts in Kampen.
I chose the Free Graphics course and learned etching, lithography and relief printing. The latter fascinated me the most and I made monumental woodcuts. A line becomes interesting when it is converted into reliefprint; the gouge makes a line whimsical and expressive. It is an instrument to 'rewild', it makes my art authentic. I left the academy with a diploma and an incentive prize for young artists, the Gretha and Adri Pieck Prize.
Visual art is a kind of relay race or a parallel universe to me. Ideas, forms and thoughts are passed over and over again and gradually change form. If I recall my dreams while I'm working, I know I'm on the right track.